February 19-20, 2021
Hosted by Central Baptist Church – NY Route 12 – Binghamton, New York
Spe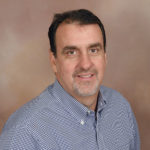 aker: Paul Sorber, Pastor of West Pines Baptist, Lake Worth, Florida
Cost: $40
Click here to register online by February 8.
Schedule runs from 6 PM Friday – 3 PM Saturday.
It's the Christian life, and God wants you to get in the game!
Against the backdrop of a fun sports theme, we'll rally around the concept of getting up, getting down to business, and getting involved in Christ's cause.
Feel free to wear your favorite jersey and / or cap!
Extra events include:
Tailgating party before the event
Plenty of prayer, fellowship, and food
Friday night activities: floor hockey & basketball, 2 volleyball courts (over 50, under 50), and Bible study at Central Baptist.
Friday Night Floor Hockey Rules.  Please read before joining us for this exciting event.
Hundreds of men gather each February for a Friday/Saturday Bible conference for men. Good preaching, unforgettable singing, practical help, great fellowship, recreational sport activities, and good food mark this Northeast Fellowship ministry.
[/vc_column_text][/vc_column]
[/vc_row]
[/vc_row]