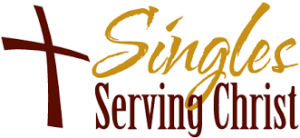 Northeast Fellowship loves single adults – and offers this new opportunity designed especially for them. We welcome single adults in our churches to come together for an afternoon of Serving Christ Together – through service projects and sharing a meal.
For our inaugural ministry opportunity, in the Fall of '22, Pines Brook Baptist of Walton, NY invited Christian singles to help them reach their community with a gospel witness and invitation to the church.
Future events are currently in the works.