2018 NF Ladies Advance Report
We had over 400 ladies join us September 21,22 for the 40th Annual Northeast Fellowship Ladies Advance counting Friday and Saturday. Sherry's audio recordings are below.
2019 NF Ladies Advance
We are already planning on a great conference next year with Julie Henning. She is an Amerasian orphan from South Korea who was adopted and brought to the US at 13 by Pearl Buck (Pulitzer and Nobel prize winning author) and eventually was saved and became a pastor's wife. Plan ahead to join us next year!
Below are Sherry Boykin's main sessions from 2018 LA.
Friday evening
Saturday morning
Saturday after
We are excited to announce 8 challenging Workshops available at the 2018 Ladies Advance!
"Thinking Right, Living Well" by Doris Hurlbut
I am more and more convinced that most spiritual battles are won or lost in the battleground of the mind. We can either take a thought captive and make it obedient to Christ or it can make us captive to it. 2 Cor. 10:5
We will scratch the surface of how to deal with the common struggles of discouragement, temptation and fear.
"Marriage, in Pursuit of Intimacy" by Pastor Doug Forman
Marriage was designed by God to be the one relationship in which a man and woman, joined by covenant, would experience the kind of pervasive intimacy God experiences within the fellowship of the trinity. This workshop will focus on that design, the corruption of the design because of sin, and how, even now in a Genesis three world, a husband and a wife can pursue increasing intimacy with one another in every area of life (emotional, intellectual, spiritual, financial, relational, and physical). God means for you to be "one." Come find out how.
"Hard Pressed Hope by Debbie Scott"
Life can make us feel hard pressed on every side. But our temporary troubles are making eternal changes. We need to fix our eyes on what is not seen and have hope that He is making diamonds out of dust!

"Using Musical Drama in Church Ministry"by mother/son duo Laura and Robbie Lindmark
Brief Summary: Musicals can be an effective tool for both discipleship and outreach. This "How To" seminar looks at the purpose of musical drama and takes you through the steps of producing a meaningful musical from selection to finishing touches.
"Minimalism and Mindfulness" by Becky Chappell
Last year we covered how to clear clutter & find contentment. Done decluttering? Now what? We'll briefly brush up on what we learned last year to refresh your memory or get you caught up if you missed it. Then we will be taking a look at what living a simple life after decluttering looks like and how to maintain it. 
"Painting a Sunset of Hope" by Dee Morgan
Dee's grandfather started her art career by having her draw animals on the farm 75 years ago. She has continued throughout her life, often creating portraits of people and landscapes. The last few years she has taken art lessons from Wilson Ong. Join Dee to relax, dabble in paint and show your creativity. (Extra cost $3 at registration. Canvas and all supplies provided.)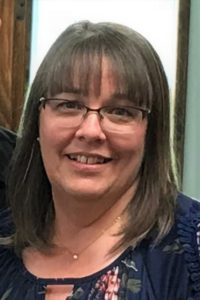 "Finding Hope through Personal Inductive Bible Study" by Pastor's Wife, Barb Mowers

2018 Handout  LA 2018 Inductive Bible Study workshop handout
"When Bitterness Gets the Best of Us!
We all face tough stuff in our lives (wrongs, hurts, difficult people and circumstances) that an make us either "bitter" or "better." Let's consider what God says about how to be overcomers in this area.