Two MARRIAGE EVENTS in 2022
#1 MARRIAGE REFRESH December 27-28, 2022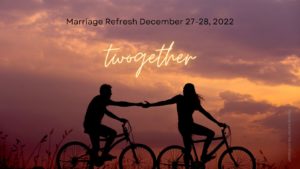 There are reasons God put YOU TWO together. Come and count the ways.
The Big Picture: Pastors David Semans (Faith Baptist, Dundee) and LD Maxson (Central Baptist, Binghamton) join NF Director Brian King in Bible messages celebrating our theme of togetherness in marriage.
The Special Extra: We will have our own Amazing Race, where each couple can work together as a team and compete to win.
$260 per couple.
Package includes a deluxe Queen Bed room and 3 hot meals per person. The facility is especially beautiful during the holiday season.
Register by December 12, 2022 at http://Twogether.ezregister.com
Harbor Hotel, Watkins Glen
#2 MARRIAGE CAMP June 16-17, 2022
NF Loves WNY!
We've enjoyed 2 great "Marriage Camp" events at Bethany Camp in Sinclairsville, NY – and are coming back for #3 on Father's Day Weekend 2023.
Here are some great memories from 2022: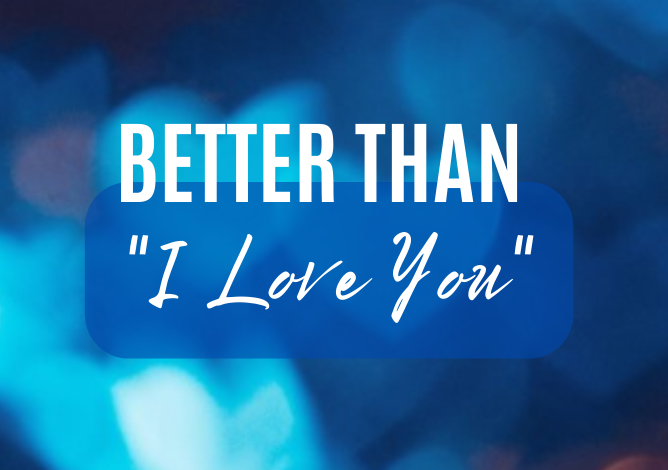 After an unforgettable event at Bethany Camp in May 2021, Marriage Refresh – now renamed "Marriage Camp' – returns to Western, NY June 17-18, 2022.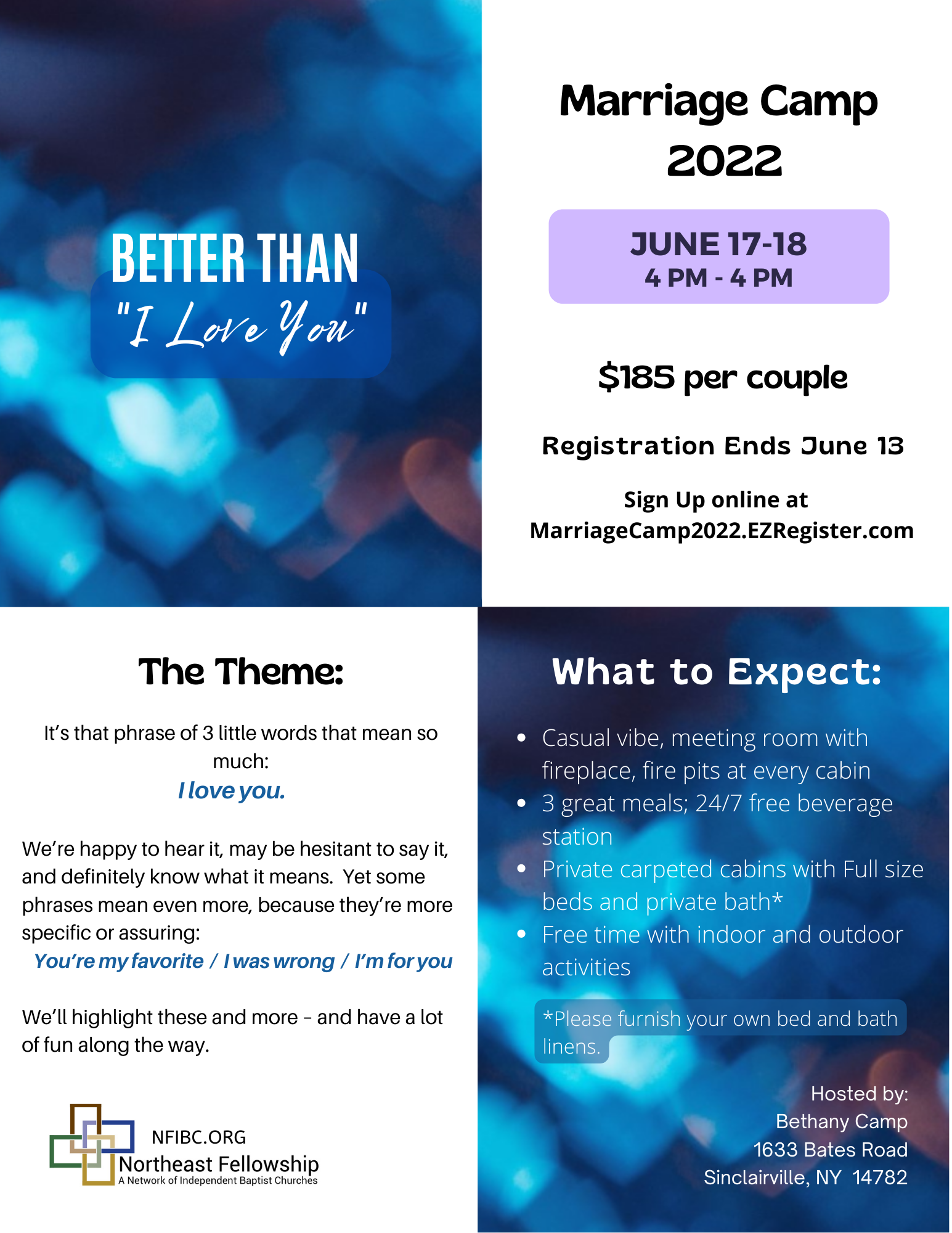 Marriage Camp 2022 theme
THE THEME
It's that phrase of 3 little words that mean so much:
I love you.
We're happy to hear it, may be hesitant to say it, and definitely know what it means. Yet some phrases mean even more, because they're more specific or assuring:
You're my favorite. / I was wrong. / I'm for you.
We'll highlight the personal marriage stories from several couples and wisdom from the Word of God – and have a lot of fun along the way. Come join us!
You can register online at marriagecamp2022.ezregister.com.
Registration closes June 13, 2022.
Northeast Fellowship partners with Bethany Camp (1633 Bates Road, Sinclairville, NY) to bring this New-Time-New-Place couples event to churches in western New York and northwestern Pennsylvania.
This fun getaway includes:
Updated cabins with individual private rest rooms (including shower)

Twin-over-Full bunk beds in each room

3 delicious meals per person with 24/7 beverage station

Outdoor and indoor activities

Casual vibe & lots of free time

Opportunities to make new friends
Bring your own towels, bedding, and scatter rugs