#1 – MARRIAGE REFRESH December 27-28, 2021
$240 per couple – includes all hotel accommodations and meals (3 per person)
Golden Location: Harbor Hotel, Watkins Glen (beautiful location, exceptional food, luxurious accommodations)
Golden Date: The Monday-Tuesday right after Christmas, which makes it a great Christmas gift to each other!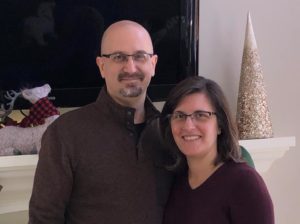 Golden Theme: "Go for the Gold" in your marriage. Pastor Mark Ferry shares messages on treating each other like gold – using "The Golden Rule."
What's the husbands/wives event at Harbor Hotel like?
We focus on our marriages.
We feast on delicious meals
We fellowship with other couples.
We relax in the beautiful surroundings of Watkins Glen.
We swim in the Harbor Hotel pool.
And we invite husbands and wives to join us for a fun and memorable marriage-building event.
#2 – MARRIAGE CAMP June 17-18, 2022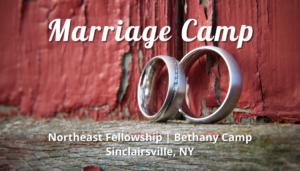 After an unforgettable event at Bethany Camp in May 2021, Marriage Refresh – now renamed "Marriage Camp' – returns to Western, NY June 17-18, 2022!
Northeast Fellowship partners with Bethany Camp (1633 Bates Road, Sinclairville, NY) to bring this New-Time-New-Place couples event to churches in western New York and northwestern Pennysylvania.
This fun getaway includes:
Updated cabins with individual private rest rooms (including shower)

Twin-over-Full bunk beds in each room

3 delicious meals

Outdoor and indoor activities

Casual atmosphere & lots of free time

Opportunities to make new friends
Bring your own towels, bedding, and scatter rugs
Contact: Brian King, 607.365.2169