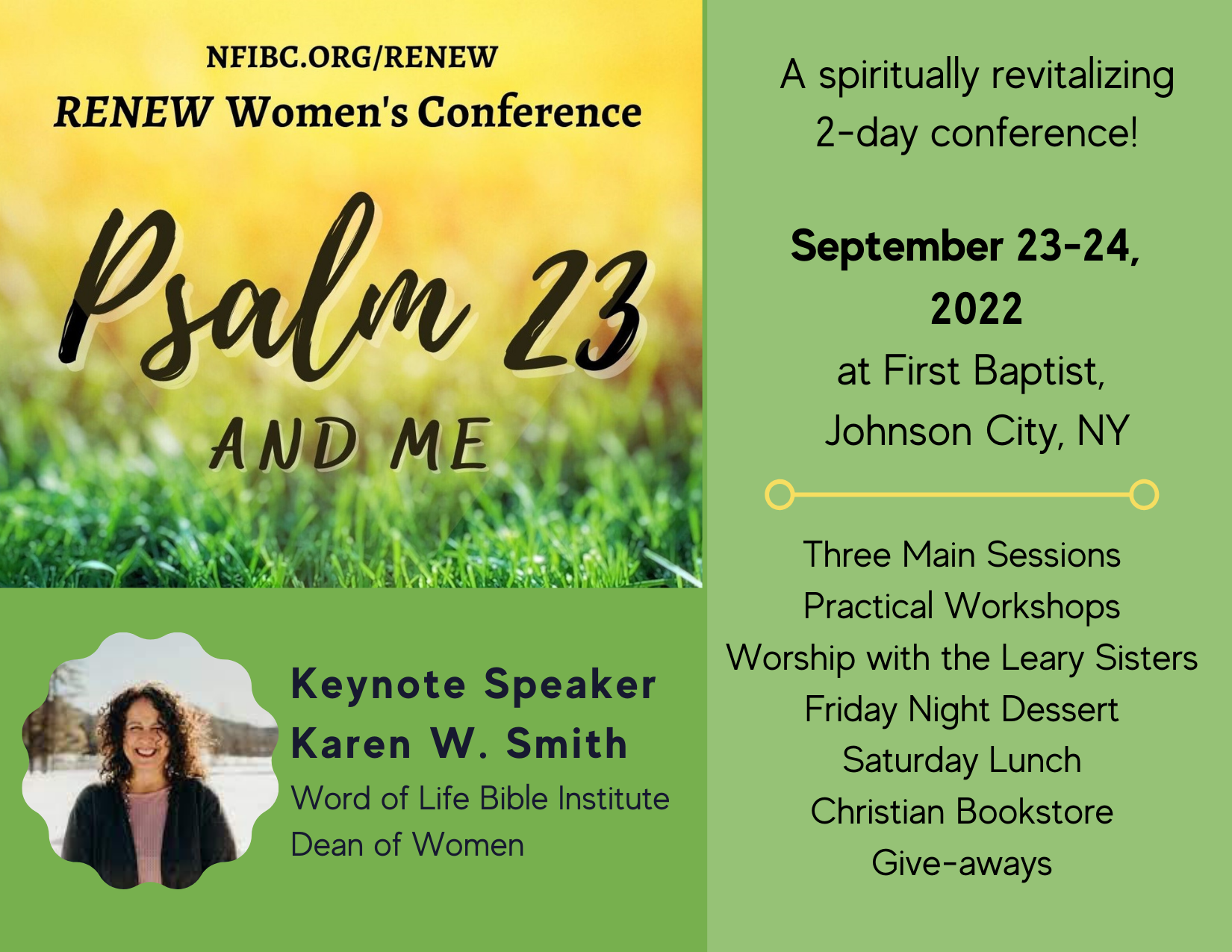 Click to print this full-color postcard and share with friends. (Cardstock is best)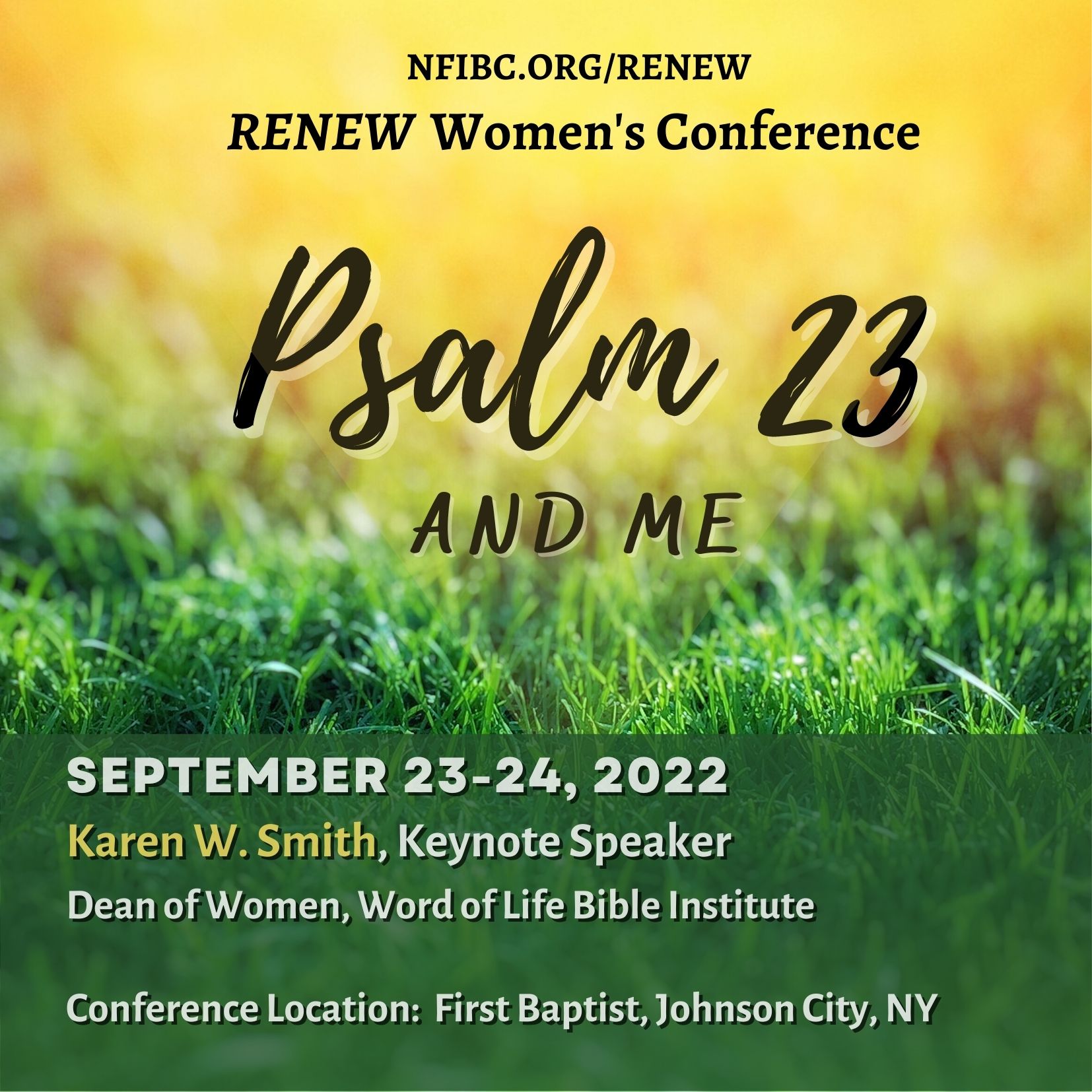 RENEW Women's Conference is a 2-day spiritually energizing women's retreat sponsored by the Northeast Fellowship every September to encourage women to live for Christ in their homes, churches and communities. It is designed for women ages teen through adulthood.
2022 KEYNOTE SPEAKER
Karen W. Smith has served as the Dean of Women at Word of Life Bible Institute – Schroon Lake since 2009.  Her role has included discipling, counseling, teaching, training and administering hundreds of young women over the years.
Having experienced the tragic loss of her husband before this role began, she relates well to those who grieve, to singles, wives, mothers, and grandmothers. She loves digging in the rich soil of God's Word to offer hope to women living for Christ wherever He has planted them.
Psalm 23 was a special Scripture passage to the female students during the challenges of the recent lockdowns. This well-loved psalm is rich with deep truths that offer comfort and confidence through every circumstance of life.
Karen is a talented and avid quilter. She is also blessed with 3 wonderful sons, 3 beautiful daughters-in-law and 6 of the most amazing grandchildren
WORSHIP TEAM
The Leary sisters (Hamburg, New York) will return to lead the worship sessions with music and the spoken Word of God.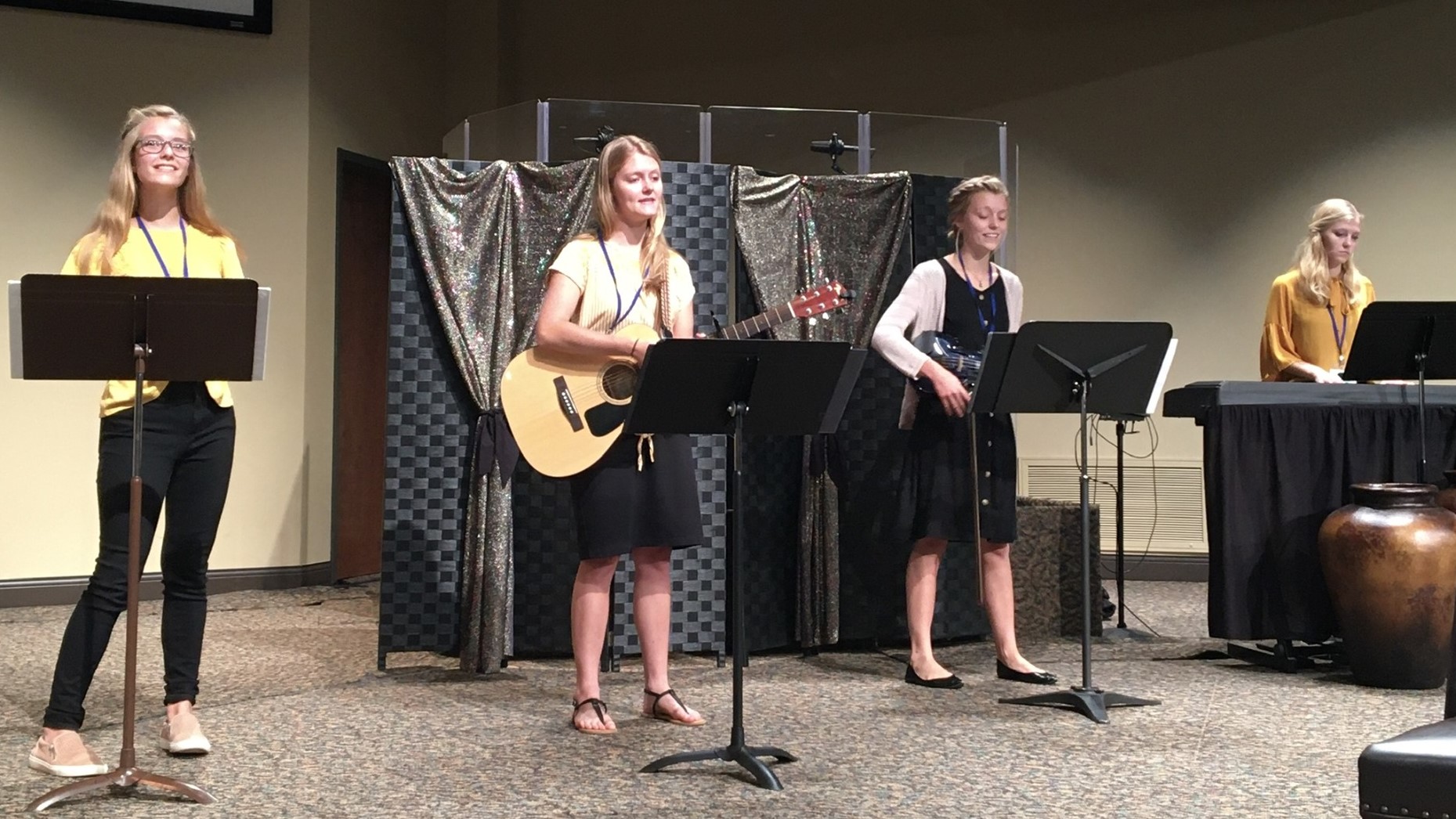 LOCATION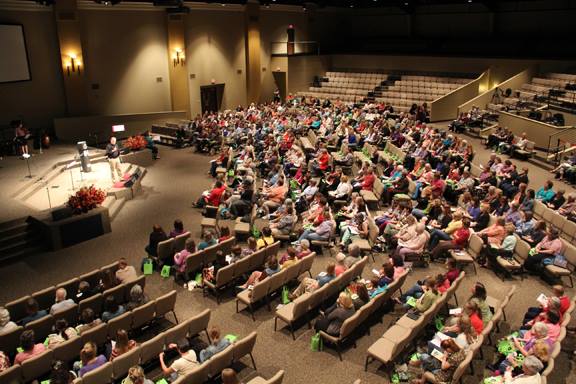 First Baptist Church, 1321 Reynolds Rd., Johnson City, NY will once again host this conference.
Tickets include Friday evening refreshments and Saturday snacks and lunch.
HOTELS
Binghamton, New York is a busy college town every September, so be sure to reserve your room(s) as early as possible (in the Spring) to get in on discounted room rates before the cut off dates. Click here for a detailed list of cooperating hotels.
Be sure to mention "RENEW Women's Conference" when calling to reserve. Note: This rate is not available through third party agents or national sales offices, only the local hotel.
CRAFT SHOW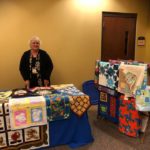 Do you have a business selling handmade goods? You are invited to set up a booth at this conference and enjoy selling your wares between sessions and workshops. Note: Remittance of sales taxes are the responsibility of the seller.
Contracts are available through Craft Director Amy Rathmel figureskatingamy@gmail.com
As in years past, you can also look forward to these highlights;
Time to listen, learn and love the timeless wisdom from God's word
Your choice of 3 inspirational workshops
Tasty snacks and lunch catered by Dave & Sue O'Donnell (Newark Valley, NY)
Shopping on-site at Arrowhead Parable Book and Gift Store (Johnson City, NY)
Free time with friends