Don't miss out on any announcements!

Sign up at Subscribe.EZRegister.com to receive announcements about any of our upcoming conferences.
"And be not conformed to this world, but be transformed by the renewing of your minds, that you may prove what is that good and acceptable and perfect will of God."

Romans 12:2
RENEW Women's Conference – a one-day Christian women's conference held in beautiful upstate New York just as the fall season begins. It offers Bible teaching, Christ-centered worship, and sweet fellowship with women from Northeastern US. Women of all ages – teen through adulthood – as well as nursing mothers and their infants are warmly welcomed.
In recent years this conference has been hosted by First Baptist Church of Johnson City, New York. In 2023 it will be offered in 3 locations to better serve the women throughout the Northeast Fellowship regions.
September 23, 2023 Grace Baptist Church, 238 Vine Street,

Batavia, NY

September 30, 2023 First Baptist Church of Memphis, 1960 W Genesee Turnpike,

Elbridge, NY

October 7, 2023 First Baptist Church, 9 Astor Drive,

Rhinebeck, NY
2023 THEME: "READ…WRITE…RENEW"

Written messages surround us in this Age of Information, many without our input, but others transmitted on the pages of the books and the websites we choose to read. We read for pleasure, for growth, to broaden our horizons and "walk" in the shoes of those we otherwise may not meet. Of all the books, we read, the Book of books – God's Word – is the source of all truth and provides the answers to life's deepest concerns.
This year's keynote speakers and select workshop leaders are authors of books and blogs who will share from that perspective. For some attendees, this conference may offer encouragement to take the next step in writing for publication or for pleasure. Has God placed this burden on your heart as well?
Whatever your inclinations toward reading and writing, the hope is that you will allow your meditations to conform with God's truth, that you may "be transformed by the renewal of your mind, that by testing you may discern what is the will of God, what is good and acceptable and perfect." (Romans 12:2, ESV)
KEYNOTE SPEAKERS
September 23, 2023 – Grace Baptist Church, Batavia, New York
"Against the Tide: Godly Living in a Godless World" , Regular Baptist Press, 2019.
Diane Scallon is the mom of three young boys and married to her pastor-husband Luke (CrossRoad Baptist, Ames, Iowa). In her personal time she enjoys music, family time, and enjoying ping pong with her kiddos. Professionally, she enjoys serving as the Administrative Assistant to the GARBC National Representative.
Diane has a heart for helping women find joy in their identity in Christ and in deeper relationships together, rooting themselves in God's Word.
September 30, 2023 at First Baptist Church of Memphis, New York
October 7, 2023 at First Baptist Church, Rhinebeck, New York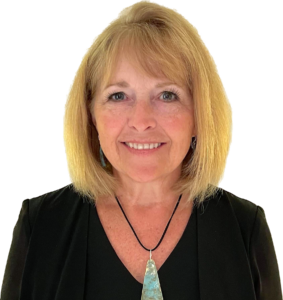 Jeannie Vogel, Author
"Engage: Influencing Your World Like Jesus" , Regular Baptist Press, 2021
A frequent speaker at women's retreats and former director of the RENEW conference, Jeannie Vogel is a Jesus follower, Bible study writer, pregnancy resource center volunteer, mentor to pastor's wives, tennis player, calorie counter, and hiker. She loves connecting with women of all ages and all spiritual levels to talk about the Bible, women's ministry, and how to know God better. She enjoys mentoring pastors' wives with Revive Our Hearts Ministry and Northeast Fellowship. Jeannie has been married to Jim (Associate Director of Northeast Fellowship) for over 40 years. Together they have five adult children and seven grandchildren.
WORKSHOPS
Each conference location will host different speakers and topics related to reading, writing, and renewing our minds from God's Word, the Bible.
Click here to see the entire list.
REGISTRATION – applies to all sites and dates
$50 Early Registration – postmarked by September 5, 2023
$60 Regular Registration – postmarked September 6-21, 2023
$70 Late Registration – postmarked AFTER September 21, 2023
Online:
These prices include all food (refreshment breaks and lunch) conference materials and a special coupon to spend at the book tables!
SCHEDULE
8:00 AM Welcome and light breakfast refreshments
9:00 AM Opening session with Keynote speaker
10-2:30 PM Workshops, Lunch, Break time and Books!
2:30 PM Closing session with Keynote speaker
4:00 PM Conference concludes
It may be just a one-day conference this year, but it's no secret that half the fun is getting away with friends for a little extra fun and fellowship!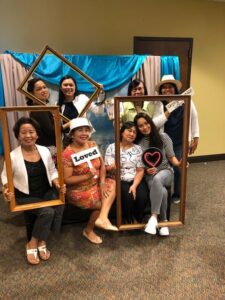 Hotel rates have skyrocketed in 2023, but a few group contracts have been arranged. Please keep in mind that upstate New York in the Fall is a popular tourist area so book extra early! Consider expanding your hotel search to 30 minutes away and check out Airbnb-type accommodations to save money for you and your group.
SPECIAL LOVE OFFERING
Please check back later with our announcement of a worthy Word-based ministry we can support.
FAN FAVORITE
Time to worship and sit under solid Bible teaching prepared just for women
Practical breakout sessions related to the theme
Christ-exalting worship, a mix of new and famliar songs, the sound of hundreds of ladies' voices in harmony
Door prizes and shopping opportunities
Time away with friends