Be a leader. Accept your God-given calling at home, church, and in your world.
promo package – click to print
February 17-18, 2023
Host Church: Central Baptist, 1606 NYS Route 12, Binghamton, NY 13901
Opening Session 6:00 pm (see schedule below)
SPEAKERS
Toby Locke serves as pastor of First Baptist of Horseheads, NY. He brings a wealth of life experience to our topic of leadership, having grown up in Chile, South America and serving in multiple churches in and beyond the Northeast.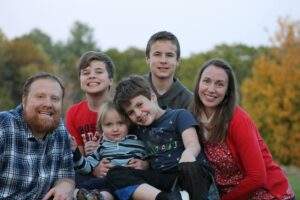 He is the husband to Jill, dad to 4 boys, and has proven his Boston Red Sox loyalty. Toby's passion is to lead in the cause of Christ and inspire others to do the same.
Workshop leaders share practical help related to this year's theme:
Leaders at Home – being the worship leader in your home (Kevin Leary)
Leaders are Readers – developing a plan to read the Bible and other books (Elijah Beltz)
Lead Your Body – controlling your body in the areas of diet, work, and sexuality (Brian King)
Lead Without Being Asked – showing love and taking initiative in serving (Doug Forman)
Practical Keys to Overcome Temptation – specific steps to take for all types of temptation (Jim Vogel)
Pursuit – what you pursue demonstrates the type of leader you are. (LD Maxson)
Leading Men – for Senior Men (Steve Little)
Leading by Example – for Young Men (Cory Messerschmidt)
ONLINE EZREGISTRATION
https://TakeTheLead.ezregister.com
MAIL IN REGISTRATION FORM
Please use this form when paying by check:
AREA HOTELS
Traveling a distance? We have group contracts with the following Binghamton hotels. Please call the hotel directly (not a corporate or third party) and mention "Men's Adventure" to receive these rates. Taxes and additional guests (3 or more) are extra.
Red Roof Inn

, 650 Front St. (

607) 773-8111

$63

by February 3, 2023
Motel 6

, 1012 Front St. (

607) 771-0400

$72

by February 3, 2023
Microtel

, 400 Prospect St. (607) 677-0321

$80

by January 18, 2023
Fairfield Inn

,

864 Upper Front St. (

607) 651-1000

$149

NOW $120 by February 3, 2023
SCHEDULE
FRIDAY, FEBRUARY 17
4:30 – Registration begins.
6:00 – Opening Session with Toby Locke
7:30 – Workshop #1
8:15 – Ice Cream Sundaes, fun and fellowship in the church gym (corn hole and other games)
SATURDAY, FEBRUARY 18
8:45am – Main Session with Toby Locke
9:45am – Workshop #2
10:30am – Break
11:15am – Workshop #3
12:00/1:00pm – Prayer & Lunch Sessions
2pm – Finale Session with Toby Locke
---