9 AM – 4:30 PM at Breesport Baptist Church, NY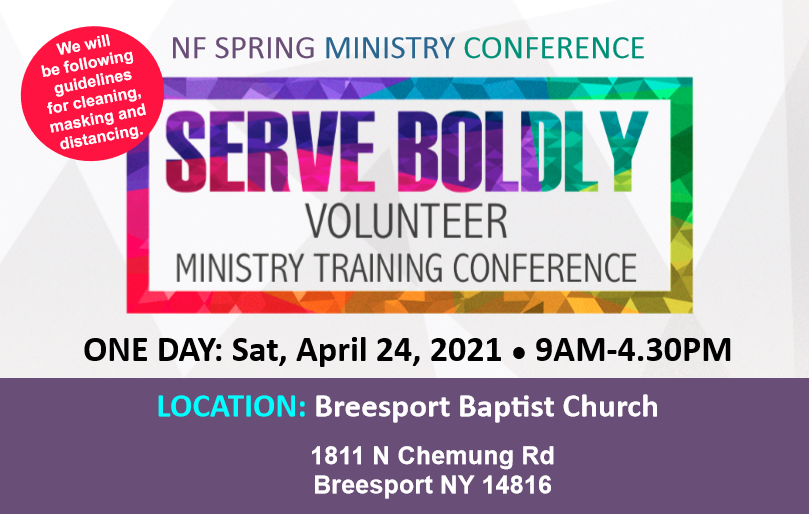 SERVE BOLDLY One-Day Conference is designed with church volunteers in mind!
Choose 6 workshops throughout the day, including "tracts" of several workshops within one category. Learn from others of like faith and be inspired to launch new initiatives for the gospel and for spiritual growth!
Register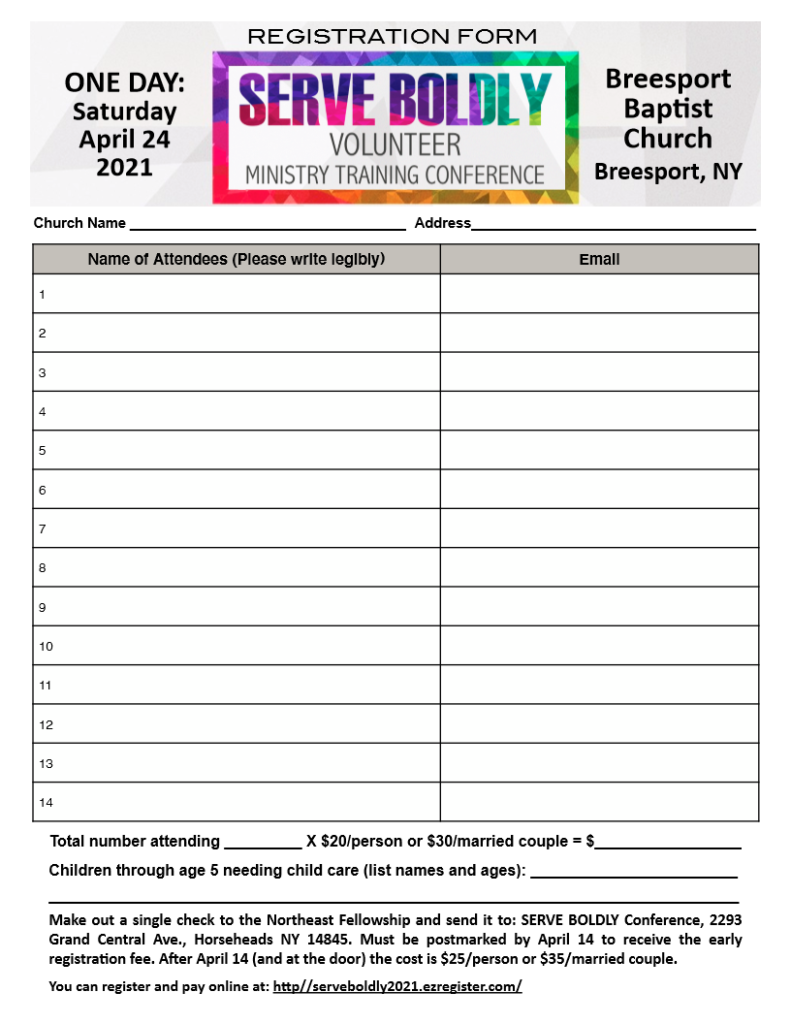 by mail using the form on the left OR
Register online at https://ezregister.com/events/30915/
$20 per person or $30 per married couple. Includes lunch.
Add $5 for registering after April 14, 2021.
Click here for printable list of workshops.