TEEN RECHARGE 2022
THANK YOU NEW WOODSTOCK, BINGHAMTON, HORSEHEADS,
AND MARILLA for hosting our first in-person Recharge events since 2019!
THANK YOU NATE COBB AND ANDY GIESSMAN for serving as our main speakers. THANK YOU WORKSHOP LEADERS for sharing with students on key topics.
THANK YOU TEENS for coming to and taking from this event.
WE HOPE YOU HAD THE TIME OF YOUR LIVES!
THEME: Time of our Lives (Philippians 3:12-14)
The teen years are….?
They may seem like the best times: fun and free.
They may seem like the worst times: unpleasant and uncomfortable.
They are definitely formative times: shaping and molding us.
Philippians 3:12-14 helps us navigate the past, present, and future…in the best ways. RECHARGE will bring perspective to our times…and help us have the time of our lives!
TWO LOCATIONS – TWO TWEEKENDS
March 18-19 – Eastern NY sites:
Open Door Baptist, New Woodstock – Andy Giessman, Speaker
Central Baptist, Binghamton – Nate Cobb, Speaker
March 25-26 – Western NY sites:
First Baptist, Horseheads – Andy Giessman, Speaker
First Baptist, Marilla – Nate Cobb, Speaker
SPEAKER BIOS
Andy Giessman
Andy serves as Director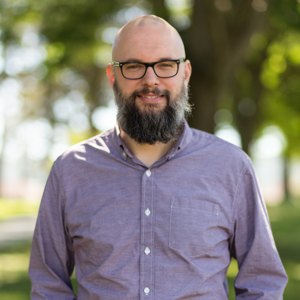 of Addison's Walk Institute in Scranton, Pennsylvania.
He has 20 years of ministry experience and is a sought-after speaker for youth groups throughout the United States while delivering radical messages that challenge students to think through the claims of Jesus Christ.
Nate Cobb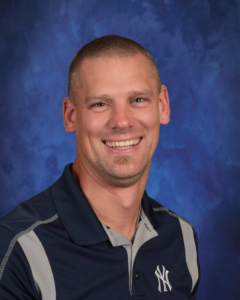 Nate serves as principal of Cortland Christian Academy high school – the school from which he himself graduated! He is also the CCA Bible teacher. With a great love for students and enthusiasm for ministry, he communicates powerfully and practically in his messages.
REGISTRATION – Early deadline March 7, 2022
$35 Teens by March 7 ($40 after March 7)
$25 Adults
Admission is nonrefundable but transferable.
To Register by MAIL (single or group):
ReCharge 2022 Sign Up and Workshops
Please mail ONE check with registration details to Northeast Fellowship – RECHARGE, 2293 Grand Central Ave., Horseheads, NY 14845
WORKSHOPS
Choose 3 about the times of our lives
THE BIG TIME – This workshop paints the picture of how you can serve the Lord, highlighting specific ways you can contribute to the cause of Christ – now and in the future.
WORST TIME – Life goes against us so often. We live in a fallen world and have a fallen nature. The Lord can lift us above all of this.
BEST TIME – Each stage of life offers special opportunity, including our teen years. God has truths for you to discover, opportunities for you to experience, and people for you to learn about, learn from, and learn with.
SCARY TIME – Fear can freeze you into inaction – or frighten you into overreacting. Bold action, loving concern, and clear thinking can help you rise to the occasion. Loosen the grip of fear, and embrace the opportunities God gives you.
MY TIME – Most of us have about 8 hours of work each day and 8 hours of sleep each night, leaving us with about 8 hours under our own control. What we do with these hours reveals a lot about what we value.
END TIME – Scripture reveals that time moves toward a goal. The present is only a piece of the puzzle, and God has a complete picture in mind. We need to be ready – and want to help others get ready for the end.
This annual Northeast Fellowship event, which is held each year in March, focuses on solid Bible teaching, practical workshops and relevant praise and worship geared toward teens.
The goal is to inspire, equip, and challenge teens toward Christian growth through worship, fellowship, and teaching. Hundreds of teens attend these Friday/Saturday seminars each year at multiple locations across New York state.